LARGE FORMAT
Mobile Banking Billboards
Designed a billboard featuring a cut-out of a hand holding a cell phone for the State Bank of Cross Plains' "Mobile Banking" ad campaign. Goal of the campaign was to make people more aware of their mobile banking options, including a new app that they just completed.
Billboard ads were all over the Dane County area and worked in conjunction with local magazine and newspaper ads – as well as posters at local bank offices. Shown is a photo of one of the final billboards.
If you have a large format project that you need help with – contact us!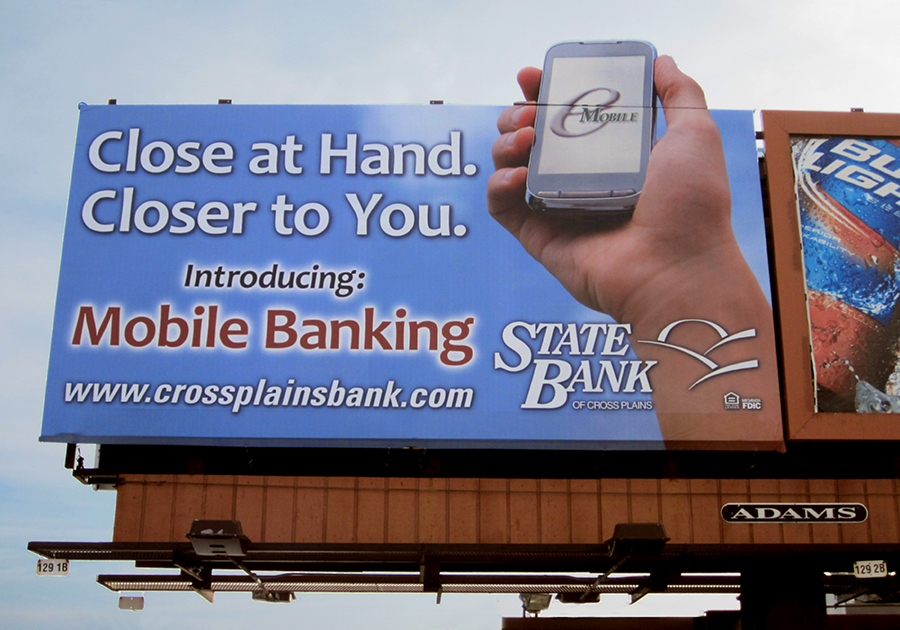 <  Go Back to Portfolio  >