DIRECT MAIL
Prime Time Newsletter
The Prime Time Plus Club is a club for seniors at the State Bank of Cross Plains. It allows seniors to travel and socialize with other seniors and creates a stronger bond with both the bank and the bank communities.
We have been fortunate to have designed their quarterly newsletter now for the past 19 years. The design has changed over the years, but has a been a great opportunity to work with a larger copy heavy piece and exploring ways to add stock and found images to create interest and grab viewers attention.
Here is one of the more recent examples of the newsletter layout. For more samples of newsletters or other designs – contact us today!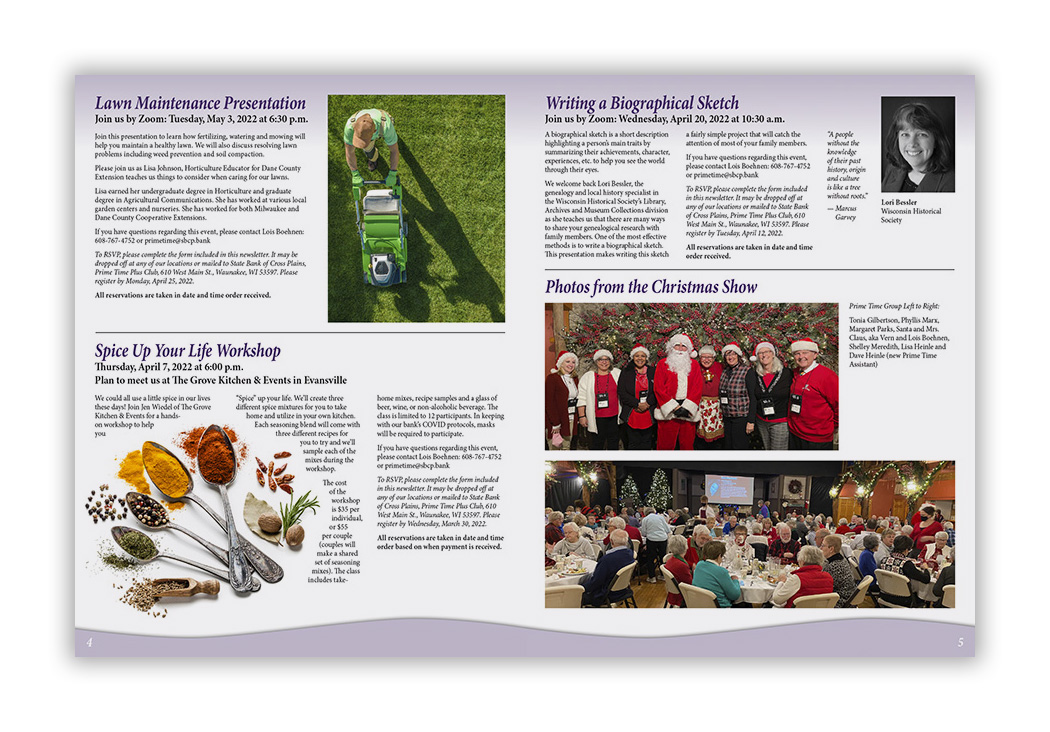 <  Go Back to Portfolio  >