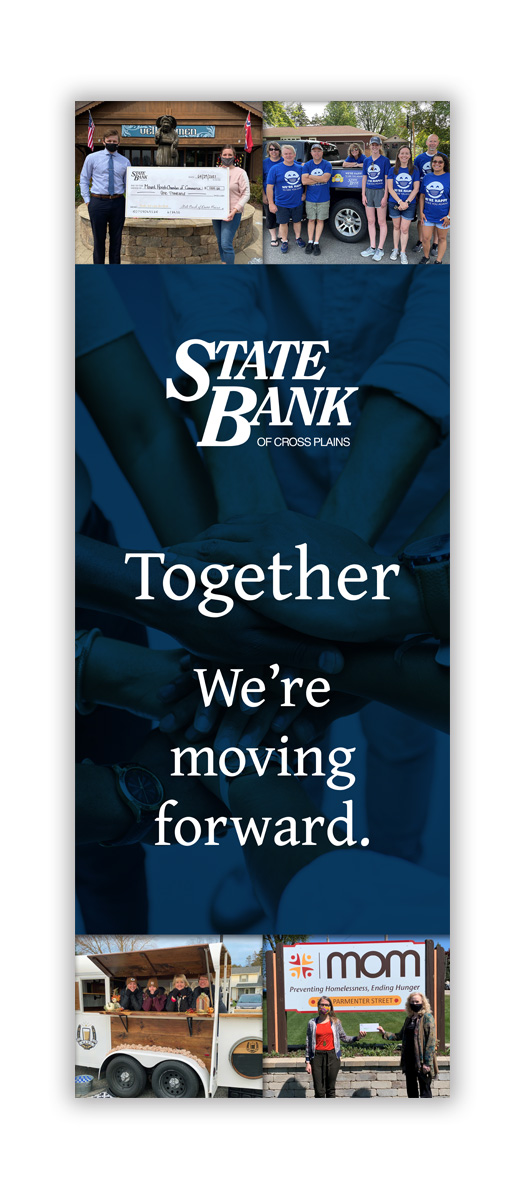 LARGE FORMAT
Shareholders Meeting Banners
State Bank of Cross Plains asked me to design two Banners for an upcoming Shareholders Meeting event.
The design was based off of a section of that year's Annual Report that we also designed for them and was to be featured at the event. Images featuring bank employees taking part in community events were specifically used to tie into the "Together" theme of the report.
If you need assistance with a banner announcing an upcoming event – let us know, we'd be happy to help.
<  Go Back to Portfolio  >