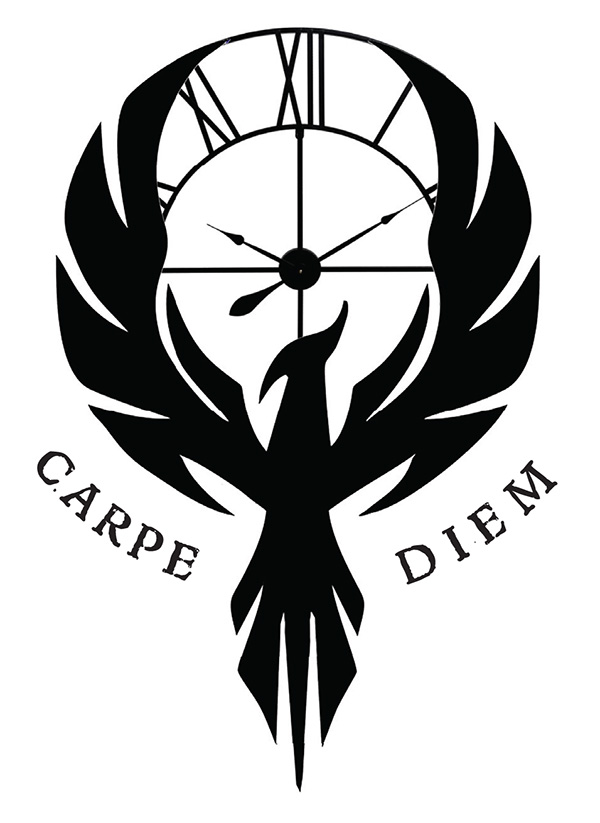 OTHER – TATTOO DESIGN
Carpe Diem Clock Tattoo
Client had a concept for a tattoo but needed to refine the idea before getting it done. Sent me a few images (including the first one shown) and explained he wanted to combine a Phoenix with a clock and the words "Carpe Diem".
We designed several different concepts using these guidelines, and refined one several times to come up with the end result shown.
Client took design to tattoo artist for final application.
Are you working on a concept that could use a creative flare? Call us today to help.
<  Go Back to Portfolio  >