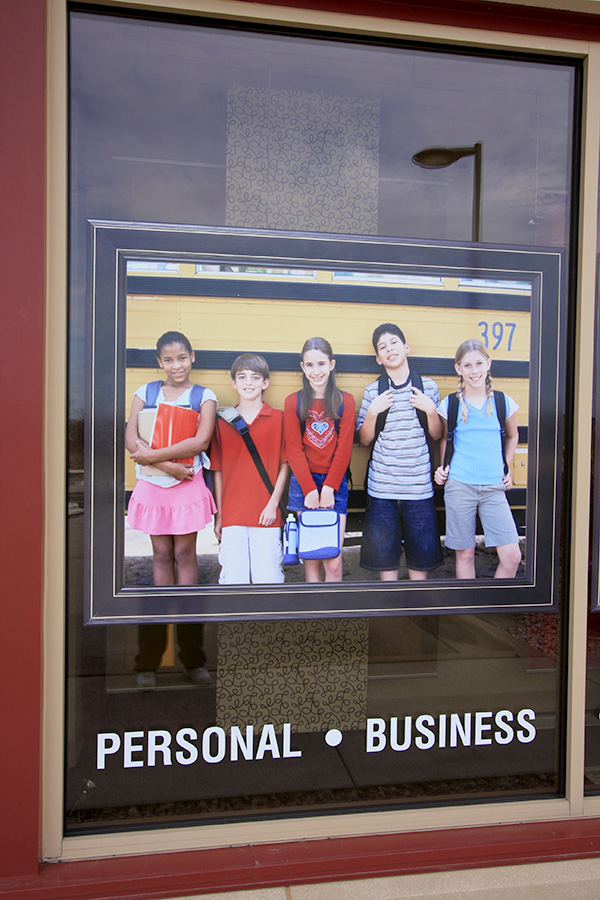 OTHER – WINDOW GRAPHICS
State Bank of Cross Plains – "Frames" Graphics 
Created seasonal window graphics for the Mount Horeb State Bank of Cross Plains office. This set was for Fall/Winter. Frames concept was used for several seasons and changed around every 6 months.
Project consisted of sizing, clipping and combining stock images with custom vector graphics and fitting to three panel window. Also designed multi-colored banners hanging inside each window as backdrop.
If you have a unique idea for your next promotional graphic – let us help you make the idea a reality.

<  Go Back to Portfolio  >